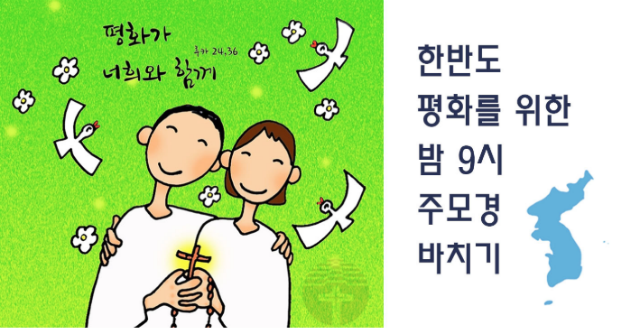 우리 조상들이 독립운동을 시작한지 100년, 아직도 분단된 조국, 전쟁중인 조국입니다.
지난 2년 동안 아주 힘들게 만들어 낸 한반도 평화 모멘텀이 모래성 처럼 무너질 백척간두에 서 있습니다.
나라를 잃었을때 조국을 사랑하는 마음이 담긴 승려, 독립운동가, 만해 한용운 시를 읽으며 진정한 자유의 의미를 생각해 봅니다.
지킵시다! 촛불 민주 정부, 한반도 평화 모멘텀!
--시몬 천 드림
Move forward without stopping. Do not be afraid.
Pope Francis to President Moon Jae-in.
We will never stop or give up our journey toward peace.
President Moon Jae-in.
Although it is taking a while before the issue of ending the Korean War begins to grab American public's attention, please remember--we are making a difference:
2 out of 3 Americans want a peace agreement with
North Korea!!
We can't afford to lose this hard-earned momentum, especially in this most critical time: with a looming-end-of-the-year deadline set by North Korea for the U.S. to end its hostile policy toward the North, the threat of military confrontation on the Korean Peninsula is higher than ever.
Key points
1.Analysts warn a looming crisis as a Dec. 31 deadline requested by North Korea for a new proposal from the United States on denuclearization approaches. The nuclear negotiations between the U.S. and North Korea at an impasse since working-level talks in early October. North Korea will likely move ahead with its threatened new path if Washington refuses to change its approach. North Korea--please extend the deadline to February 2020 by following the lunar calendar.
2.The U.S. must end its hostile policy toward the Korean nation. Despite that President Trump's impeachment trial prevents him from offering any concessions at the moment, like President Nixon who charted a historic new relationship with China in the most difficult period of his presidency, President Trump should pivot to foreign affairs, have the courage and use leadership to bring about a peace settlement with North Korea. President Trump--learn from President Nixon. Make a history! #TrumpInNorthKorea
3.The U.S. must stop taking inter-Korean cooperation as a hostage to force a complete surrender of North Korea to U.S. demands. The U.S. refusal to relax sanctions has prevented South Korea from implementing inter-Korean agreements reached in 2018, making President Moon at this point unable to do anything unless the U.S. changes its position.
4.Two Koreas must implement the Panmunjom Declaration for Peace, Prosperity and Unification of the Korean Peninsula. Specifically, President Moon must rethink the dual-track approach, even if it means risking U.S.-led sanctions for a renewed focus on inter-Korean relations and return to the assertive foreign policy.#MoonMiracle
5. The unilateral economic sanctions on North Korea by the United States harm innocent people in the North, especially women, children and most vulnerable, and violate international laws. Mitigate and eliminate the negative impact of sanctions on people in North Korea. #SanctionsKill
6.Stop turning U.S troops in South Korea to dishonorable mercenaries. According to the latest poll, 96% of South Koreans are against any increase of defense cost-sharing for 28,500 U.S. troops in South Korea; and, 7 out of 10 Koreans Koreans oppose the fivefold increase of defense cost-sharing that will make U.S. troops stationed in South Korea foreign mercenaries, even if the opposition to the U.S. demands means the reduction of US troops in South Korea. "South Korea does, in fact, pay a lot already for U.S. forces." "South Korea has been a reliable ally for almost the entire history of its alliance with the United States."
7. A peace treaty will help the U.S clarify and prioritize its long-term goals in Northeast Asia. The primary strategic interest of the United States is the maintenance of its regional hegemony. As such, a peace treaty with North Korea holds a broader context for the United States. A future normalization of relations with the North would provide the U.S with immense and new opportunities to reprioritize its strategic assets in Asia without undermining its regional foothold.
#EndKoreanWar. #KoreaPeaceTreatyNow!
I. Launching a 365-day of daily prayer for peace on the Korean Peninsula, December 1, 2019 -- November 28, 2020.
Catholic Diocese of Daejeon, South Korea, Launching a-365 day of daily prayer for peace on the Korean Peninsula. 매일 밤 9시, 한반도 평화 위한 주모경
•Every day at 9 PM (local Korea time), 12/1/2019 - 11//28/2020.
•Please join the perpetual peace prayer!: everyday 4 AM (PST) and 7 AM (EST), U.S.
II. Candlelight vigil for peace on the Korean Peninsula, Korea's sovereignty, self-determination, and independence.
•12/7 Candlelight vigil at Gwanghwamun Square, Seoul.
•12/14 National-wide candlelight vigil.
모이자, 12월 7일, 광화문에서!
진정한 자주독립을 위한 촛불을 들자!
68 civic organizations including the People's Solidarity for Participatory Democracy, progressive alliance and the Korean Confederation of Trade Union (IN KOREAN)
(사)겨레하나, (사)민주화운동정신계승국민연대, (사)정의·평화·인권을 위한 양심수후원회, (사)통일의길, (사)평화통일시민연대, 4.27시대연구원, 6.15남측위원회, NCCK 인권센터, 가톨릭농민회, 강제동원공동행동, 경기진보연대, 경남진보연합(준), 광주진보연대, 국민주권2030포럼, 노동인권회관, 노동자연대, 노동전선, 대구경북진보연대, 대한불교조계종 사회노동위원회, 동학실천시민행동, 민족민주열사희생자추모단체연대회의, 민족자주평화통일중앙회의, 민주노동자전국회의, 민주민생평화통일주권연대, 민주사회를 위한 변호사모임 미군문제연구위원회, 민주주의자주통일대학생협의회, 민주평등사회를위한전국교수연구자협의회, 민주화실천가족운동협의회, 민중당, 민중민주당, 부산민중연대, 불교평화연대, 불평등한 한미SOFA개정 국민연대, 사월혁명회, 사회변혁노동자당, 새로하나, 서울진보연대, 아베규탄시민행동, 예수살기, 우리민족연방제통일추진회의, 울산진보연대, 유라시아평화의길, 적폐청산의열행동, 전국농민회총연맹, 전국목회자정의평화협의회, 전국민족민주유가족협의회, 전국민주노동조합총연맹, 전국빈민연합, 전국여성농민회총연합, 전국여성연대, 전국청소년행동연대 '날다', 전남진보연대, 조국통일범민족연합남측본부, 주권자전국회의, 진보대학생넷, 참여연대, 촛불대헌장제정범국민협의회, 촛불문화연대, 촛불혁명완성책불연대, 충북진보연대(준), 코리아국제평화포럼, 통일광장, 평화연방시민회의, 평화와통일을여는사람들, 평화통일시민행동, 한국대학생진보연합, 한국진보연대, 한국청년연대(총 68개 단체).
IV. Korea Peace Champions Who Co-sponsor H.RES.153! Korea Peace Now. Women Mobilizing to End the War.
References
1. Time Is Running Out for Trump's North Korean Diplomacy, Analysts Say. The New York Times.
The US squandered the opportunity to make progress by insisting that the North Koreans fully denuclearize before receiving any concessions. The Libya model championed by John Bolton was always doomed to fail. With Bolton, diplomacy never stands a chance. Analysts fear a looming crisis as North Korea warns of a Dec. 31 deadline for a new proposal from the United States on denuclearization.
2. Kevin Gray. Sanctions on North Korea are Counterproductive. Just Security.
As such, the monolithic nature of the North Korean state, the extent of its commitment to nuclear weapons, the weakness of country's civil society, and the nature of its external geopolitical environment all suggests the unlikelihood of sanctions resolving the nuclear crisis. Given the bleak prognosis for their success, there is an urgent need for alternative approaches to diplomacy with North Korea. Rather than expecting North Korea to agree to unilaterally dismantle its nuclear programme, diplomacy should be focused on addressing the security concerns of both Washington and Pyongyang as part of a staged process of mutual concessions. This would include addressing the unresolved nature of the Korean War that has underpinned the decades-long security crisis surrounding the peninsula, and by extension, Pyongyang's pursuit of nuclear weapons. This was a goal that was expressed by both Koreas in the Panmunjom Declaration for Peace, Prosperity and Unification of the Korean Peninsula, signed on April 28, 2018.
3. Harry Kazianis: North Korea-US nuclear showdown coming - unless Kim takes these steps. Fox News. Clearly the president and his advisers will want to change the political landscape in Washington with one last big achievement before the 2020 election. What if Trump then pivoted to foreign affairs, focusing on a nuclear deal with North Korea? Trump, free from the political straitjacket of impeachment, would have the ability to make key compromises – like trading some sanctions relief for the closure of one or more important North Korean nuclear sites as well as some sort of security guarantee for Pyongyang. But all of this can't happen if Kim decides to test an intercontinental ballistic missile or nuclear bomb. President Trump would be forced to respond to such a provocative action – and that can only mean we will be back to the days of what Trump once called "fire and fury." Trump would surely be forced to restart aggressive U.S.-South Korean military drills, redeploy nuclear-capable assets near the Korean Peninsula, and call for increased sanctions.
4. Robert E. Kelly. U.S. - South Korea Alliance: 5 Reasons for America Should Be Thankful for It. The National Interest.
U.S. President Donald Trump has demanded a major increase in South Korean support for U.S. forces stationed in that country. He has accused Seoul of cheap-riding on the United States, as he has many other U.S. allies. This is an unnecessarily narrow, almost mercenary view of the relationship. So on Thanksgiving, it is worth considering what the U.S. might be thankful for in its relations with the Republic of Korea.
1. South Korea has been a reliable ally for almost the entire history of its alliance with the United States:
2. South Korea does, in fact, pay a lot already for U.S. forces:
3. South Korea has been very stable and maintained itself well in the long, grueling stand-off with the North without excessive U.S. intervention
4. South Koreans are generally pretty pro-American:
5. East Asia is the cockpit of international relations in the future, and it is good that the US has a solid ally there.
5. Henri Feron. Two Years on, a sobering look at the human toll of the maximum pressure campaign against North Korea. Asia Dispatches. A blog of the Asia Program. The Wilson Center.
Indeed, the current sanctions regime against North Korea appears difficult to reconcile with international law. The UN General Assembly and UN Human Rights Council have repeatedly pronounced themselves against the use of unilateral sanctions, stating that "unilateral coercive measures and legislation are contrary to international law, international humanitarian law, the Charter of the United Nations and the norms and principles governing peaceful relations among States." We are currently in a situation where the practice of countries regularly resorting to unilateral sanctions, including the United States against North Korea, is at odds with the interpretation that most countries make of international law. All sides should, in the interim, take all measures available to mitigate and ultimately eliminate the negative impact of the sanctions on the North Korean population. There are a number of steps that could be taken immediately, such as the adoption of a whitelist to systematically exempt humanitarian-sensitive items. All sides should stop politicizing humanitarian aid.
6. Tim Shorrock. Welcome to the Monkey House. The New Republic.
Confronting the ugly legacy of military prostitution in South Korea.
Between the end of the Korean War and the early 1990s, more than one million Korean women were caught in a state-controlled prostitution that was blessed at the highest levels by the U.S. military…Based on my 40 years of reporting about the American footprint in South Korea, I'd say a U.S. apology for its role in the postwar kichijong [kichichon] economy would go a long way. "All of these incidents are a consequence of the U.S. military presence in Korea."
7. Divided By War. A Tale of two Korean brothers into the military on different sides during the Korean War. The United Church of Canada.
War separates family members. It means loved ones become enemies and kill each other, blindly and cruelly. The terrible scars of war torment survivors for the rest of their lives, remaining in body and spirit… I live in hope. I pray that before I die I will be able to travel with my one surviving brother, JinTae, to visit our birth town in North Korea. That can only happen when the 69-year long Korean war comes finally to an end and we are able to travel across the Korean peninsula in reconciliation, peace, and freedom. Will you help make this prayer be a reality? We are called to make peace, not war, in Korea and in all places around our world.
It's time to give peace a real chance on the Korean Peninsula!
Don't Make USFK (United States Forces Korea) Mercenaries!
A 365-day of daily prayer for peace on the Korean Peninsula!
The Future: Americans, Koreans and all can travel to the beautiful Mt. Baekdu, North Korea in 2020!
한용운(韓龍雲) (1879-1944)
복종
남들은 자유를 사랑한다지마는, 나는 복종을 좋아하여요.
자유를 모르는 것은 아니지만, 당신에게는 복종만 하고 싶어요.
복종하고 싶은데 복종하는 것은 아름다운 자유보다도 달콤합니다, 그것이 나의 행복입니다.
그러나 당신이 나더러 다른 사람을 복종하라면 그것만은 복종할 수가 없습니다.
다른 사람을 복종하려면, 당신에게 복종할 수가 없는 까닭입니다.
Han Yong'un
OBEDIENCE
Others say they love freedom; I prefer obedience,
not that I do not know freedom, but that I desire to be obedient to you.
Obedience, when free, is sweeter than the sweetest freedom.
This is my happiness.
But should you ask me to obey another, this
I cannot do, for to obey another means not to obey you.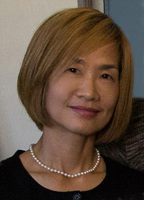 시몬 천
노스웨스턴대 국제정치학 강사