Very interesting world we're living in, indeed. The only thing is that this interesting time reminds me of the parable, "Blind men and an elephant." Not only the elephant/our world is not easily/quickly understandable but a lot of the people are too stubbornly blind to see the whole elephant. But we must try to comprehend what kind of animal this elephant is. The blind men have to open their eyes for all of us, and, especially, for themselves. When we don't quite understand the nature of the beast, it is impossible to come up with ways to handle the beast. Ironically, what makes it really interesting is that the parable is thousands of years old and still relevant. Clearly, it would continue to resonate a few thousand years later. But get to work we must.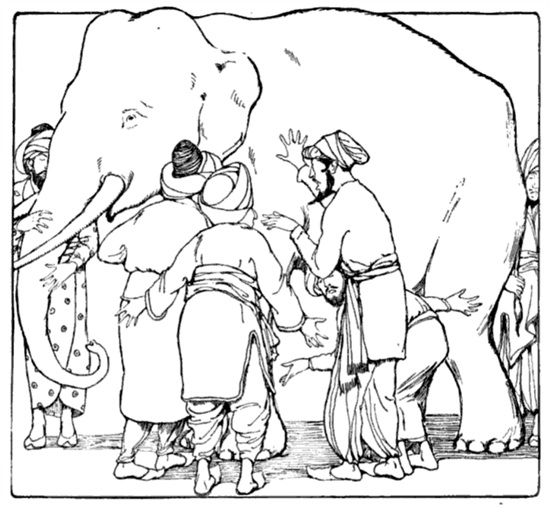 The ridiculous U.S.A. politics of the moment is facing the midterm election with worldwide implications. After all, the world pays attention to what happens in the U.S.A. Korea is going through another history changing moments, big and small. It is about time Korea do something about their chronic problems. The climate is the topic of the world with huge consequences already happening. These are just a few of the events we should understand clearly to navigate our future successfully.
These are, all, complicated, ongoing, evolving, and connected phenomena which demand our attention, passion, sharp insight, and clear/critical thinking. There're many moving parts and players. Some parts are creaky, very creaky. Some players are disgusting and without dignity, integrity, pride, or vision. It is time to call them out and explain clearly why, and hope positive/wise majority can be formed to create political will to adopt proper policies. What is the proper policies may you ask, and that is the point but that is for some other time. Concrete policies that is. This is a call to stay alert and sharp in the sense of the "Big Picture."
Our nature, conditions, and history had given us some intractable issues/problems/strong opposing emotions. Man is born good or bad? Humanity has been debating this for thousands of years, also, and, most likely, has, itself, become one of the intractable/dividing issues. When we can't quite trust our fellow man, the world becomes, indeed, an interesting place. Playing the game, putting on a show take primacy. Globalism or nationalism? Capitalism or socialism? What is community? What is good life? How do we handle the inevitable utter stupidity inside us? Are we at the level of "I don't care to belong to any club that will have me as a member." We can do better, although, some days, it is not easy.
Fair, democratic election has become the final arbiter, the Holy Grail. But, once, election/voting has become the name of the game, the concept of being fair and symbolizing the Holy Grail have been tossed into the trash can. In the process, we got political hacks. Lee Atwood, Karl Rove, Mitch McConnell, Roger Ailes, etc., etc., etc. Donny is in a class by himself. They all contributed mightily to the ridiculous state we're in. Quality, where have you gone? Well, well, but still, we have to hang on to the romantic and sentimental notion of fair, democratic, well-informed, wise, visionary with wonderful core values, and greatly enfranchised election. But, then, winning is everything, right? Yes, you have to win and it becomes a game, a very mean game.
Again, there are many events, issues out there, now. But the midterm election is already just around the corner, and we have to understand and decide which direction to cast our vote. There're some stark choices. Left and right, both. Stacy Abrams or Brian Kemp? Interesting! While, we all know interesting can be a curse or an exciting opportunity. It is up to you to choose a curse or a chance. Sounds like a time for another Communal Dialogue, right? Anyone? Mean and dirty like some boys, or good and smart while tough like hell. The toughest hell there is.
글로벌웹진 NEWSROH 칼럼 '이명동의 세계인 한국인'
http://newsroh.com/bbs/board.php?bo_table=cleemdong